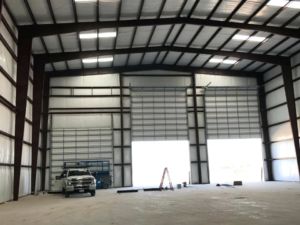 For business owners, the door to their business has a certain symbolic importance. It is the entryway to the workplace that they have invested their life into and it can be a strong reflection of that dedication. That being said, when issues arise with your commercial doors you have to make a critical decision. That decision revolves around the question of replacing or repairing your commercial door. Decisions like this come up often in the business world, and it is often the most long-term and cost-effective solution that is chosen. In this case, when you are looking for commercial door repair, it is often your best bet to choose commercial door replacement rather than commercial door repair.
1. If Your Commercial Door Isn't Functioning Correctly, It Can Compromise The Safety Of Your Work Place
If your commercial door is not functioning in the way that it is supposed to it can cause a number of issues. One of the most significant of these issues is compromised safety. This is particularly the case for doors that employ automatic locking mechanisms that require coded entry. Certain businesses also have commercial garage doors. These can pose major safety and security issues if they are not working correctly. In either case, these issues compromise safety and security to your facility if they fail and it may well be time to replace the door. These issues also tie into some of the other issues that are being discussed here as reasons to replace rather than repair commercial doors.
2. A Commercial Door That Won't Close Correctly Can Compromise The Security Of Your Business
A commercial door that does not close correctly is another major issue that can compromise the security of your business. A door that will not close properly is also not going to lock properly and again leaves you and your business vulnerable to break-ins. If you are considering commercial door installation you should consider upgrading to a modern door that will keep your business protected.
3. Older Commercial Doors May Have Certain Vulnerabilities That Make Them Targets For Break-Ins
An issue that many businesses face is that fact that there are simply a lot of criminals out there that are quite wise to the vulnerabilities of certain types of older commercial doors. Having an out of date door can cause you to become a target so if you are considering commercial door replacement, make sure that you upgrade to a modern, secure model.
4. The Correct Replacement Parts Can Be Hard To Find For Older Commercial Doors
This is another issue that comes up when you have to determine whether the best move is replacing or repairing your commercial door. The fact is that the older the door, the harder it is going to be to find the correct replacement parts to repair it. It is yet another great reason to consider new commercial door installation rather than trying to repair a door which is difficult to find parts for.
5. Replacing Your Older Commercial Doors Can Save You A Lot Of Money In Heating And Cooling Costs
The fact is that older doors often have worn out frames that all for a significant amount of air leakage. This dramatically affects the energy efficiency of your entire business space and causes you greater expenses in heating and cooling. It is yet another great reason to opt for full commercial door replacement instead of repair.
If your commercial door has any of the following issues you may want to consider a new commercial door for your business.
5 Responses to "Top 5 Reasons To Replace VS. Repairing Your Commercial Door – Ft. Worth TX"