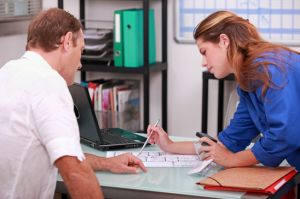 Employment with Texas Overhead Doors
Become employed with an family owned business today. The Commercial building Industry has never been busier! Whether it's Dallas, Fort Worth, Houston, Austin or San Antonio- these cities are booming as is all of Texas, come join our team today.
Full-Time Employment
Don't miss out on an opportunity to work full-time in the ever growing Overhead Door Profession. An Overhead Door technician is a life-long trade– one in which you are certain to have a job in any economy.
Competitive wages and benefits
Insurance available after 90 day period
Hands on Training
Trucks, Trailers and uniforms provided
We offer OSHA safety & training
Start a Long Career with a Family Owned Business
Start your long career with family owned–Texas Overhead Door. We've been in business for over 30 years, serving both DFW and Greater Houston.
Seeking the following positions in the Dallas-Fort Worth and Greater Houston Areas:
MAGNOLIA LOCATION (HOUSTON) ONLY – Office & Warehouse Worker (One Position) – This position will include off loading trucks, cleaning warehouse, pulling product as needed, helping prep as directed, answering phones when others are out of office, must be able to lift 50 lbs. Forklift experience is helpful, but not mandatory, we can train.
BURLESON & MAGNOLIA (HOUSTON) LOCATIONS – Experienced Door Technicians, both commercial and residential.
BURLESON & MAGNOLIA (HOUSTON) LOCATIONS – Door Technician Trainees – must be able to lift 50 lbs, work in all types of weather conditions, be able to drive company vehicle, basic tool knowledge, experience operating any lift equipment is helpful, but not mandatory, we will train.
All positions are full time
Commercial Overhead Door Technicians
Commercial Overhead Door Trainee
Bilingual a plus. References required.
Download job application here: EmploymentApplicationTexas Overhead Door.
Please print, fill out and scan for email attachment. Send application and your resume to: applicant@txohd.com
OR FAX to: 817-295-8385
**Equal Opportunity Employer** Drug Free Employer**