Rolling Steel Doors Oklahoma City, OK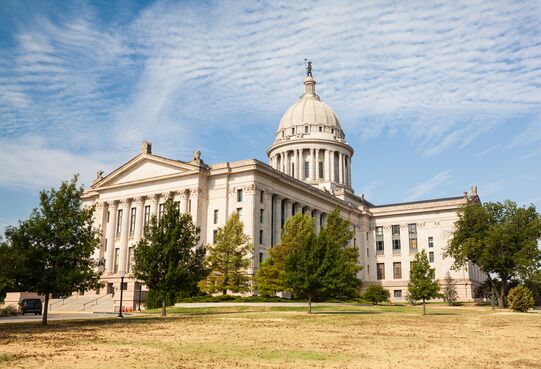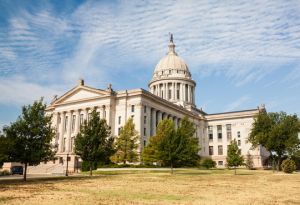 It's no wonder that Oklahoma City continues to boom with businesses of every type and size. What else would you expect from a town that was founded during the 1889 Land Run and claimed a population of more than 10,000 overnight? Things just never slow down here in OKC where more than 1 million people make their home on the Great Plains. As a successful business owner, you know your stake in the capital city really pays off.
Protect Your Investment with Texas Overhead Door
If you own a storefront in the central business district, you're in the heart of 115 blocks of commerce that operates around the clock. If you're located outside of downtown, you enjoy the thriving economy that keeps Oklahoma City growing. As a business owner, you understand the importance of security, and we have you covered with a complete line of rolling steel doors designed to protect your investment. Our heavy-duty selections are available in a wide variety of styles including curtain profiles, see-through models and roll-up shutters. Sophisticated alarm systems can't stop a break-in, but security doors deter trouble and prevent it from entering your business.
Our rugged doors are easy to operate manually or automatically, and they're a tremendous source of protection against the storms that race through our stretch of Tornado Ally. We all keep an eye on the skies in April and May, but you can quickly secure your business with solid doors that stand up to hurricane-force winds. Our installations help hold back high water during flooding, and our commercial overhead doors keep the weather out of warehouses, loading docks, hangers and industrial sites.
Texas Overhead Door also offers a full selection of smart interior security including pharmacy doors, counter shutters and steel grills. You won't find better, more affordable protection for your store or business, and we back up all our installations with a complete array of professional services including preventative maintenance programs, expert repair and 24/7 response to emergency calls.
We're proud to expand our operations into Oklahoma City and offer your business the protection of our premium line of commercial overhead doors. Our reputation as the leading supplier of rolling steel doors is based on more than 25 years of successful industry experience. Whether you own a retail outlet in A-Alley or a neighborhood convenience store, Texas Overhead Door has affordable, custom solutions designed to fit your needs. Contact us today, and let us install the peace of mind that you deserve.
Texas Overhead Door serves commercial clients throughout Oklahoma, including Oklahoma City. Call us today at 800-715-8781 or visit our contact us page.