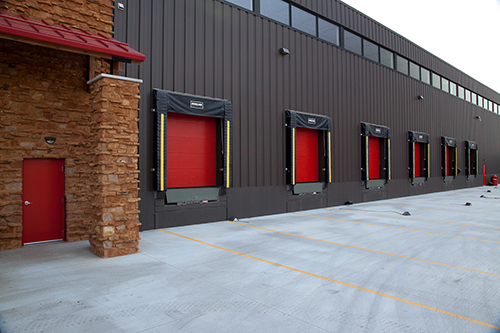 Texas Overhead Door can design and install the most reliable, industrial-strength rolling steel doors in the business.
We have almost 30 years of experience assessing the function and specifications of thousands of rolling steel doors, and therefore we're experts at providing you with a door that has dependability, function, and style.
Contact us for all your Rolling Steel Doors needs!
We Offer Many Different Types of Rolling Steel Doors
Whatever your needs are for your rolling steel doors, we're capable of designing, installing, and repairing them. We've got comprehensively trained industrial designers and technicians, ready to tackle any challenge you throw at us. We service many different types of steel roll-up doors, for many different applications, including:
Our Steel Roll Up Door Services
The protection derived from a rolling steel door installation done by Texas Overhead Door is something that offers a soothing sense of reassurance to any Fort Worth business. The same holds true when it comes to rolling steel door repair, simply because the alternative is something that leaves that company vulnerable to theft and other damage.
In some cases, such repairs can be counter-productive from an economic perspective. That means that rolling steel door replacement is the most cost-efficient solution since our experienced staff is ready to promptly tackle any rolling steel door installation that might be required.
That experience in steel roll-up door repairs, replacement or rolling steel door installation dates back three decades. Add the fact that you'll deal with a local company with no plans to abruptly close up shop and you can understand why we've become a trusted name in all aspects of this field, including for rolling steel door replacement, installation or repair
We provide the following commercial services for roll-up garage doors to businesses across the states of Texas, Oklahoma, and Louisiana:
If you need a type of steel roll-up door that's not included in the list above, or if you need a custom door, don't hesitate to contact us. We'll get started on your project right away and impress you with the results. So when the time comes that your business can't afford to wait for a rolling steel door installation or replacement, make sure to contact the veteran staff at Texas Overhead Door. Trusting us with your rolling steel door repair means a professional job is assured.