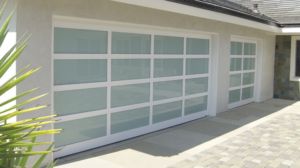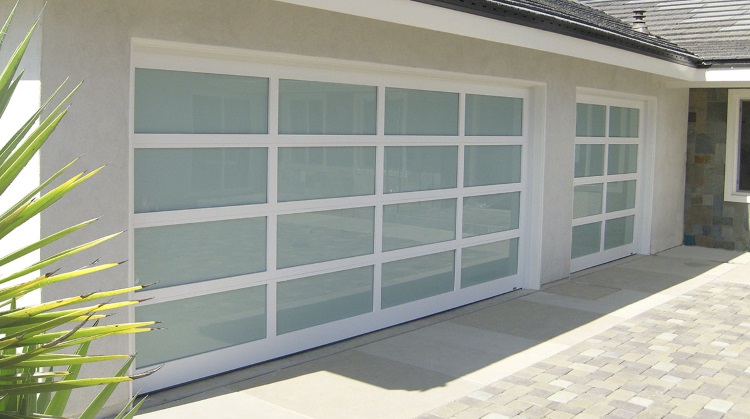 The style of door that's installed can boil down to things like cost or practicality, with aesthetics sometimes not one of those considerations. With glass garage doors you have the opportunity to add some ambiance that tends to get noticed much more by passersby.

Aside from modern steel and wooden garage doors, glass garage doors have evolved to a point that they make perfect sense for homeowners.

One misnomer that tends to develop is that the glass garage door cost won't be worth it because of the belief that insulation of the structure will be compromised or the glass itself could break easily, resulting in frequent repairs.
Insulated Glass Garage Doors
Insulated glass garage doors allow for energy savings. In some cases, expenses can be lower due to the ample availability of natural light, which can be an invaluable asset for businesses.

For outside noise, insulated garage doors effectively cancel out a good portion of things like neighbors cutting their grass or businesses that are situated in high-traffic areas.
Glass garage doors of this type offer the best of both worlds.
Frosted Garage Doors
The customized aspect for the modern glass garage doors also offers the opportunity for customers to install a frosted glass garage door. Going in this direction allows you to combine the appeal of a glass door with the ability to maintain a sense of privacy, something that can be especially important for homeowners
Sturdiness and Value
Equating glass with fragility isn't something that customers need to consider because of the aluminum frames that are present on each door. These allow for a more visual atmosphere, yet still provide the sort of durability that means the need for any replacement will be far down the road.

The sturdy nature of glass garage doors doesn't mean that the cost will be a prohibitive one, which is something that offers even more of a selling point to customers. Value with any product never goes out of style, which is why this style has become a popular option in the North Texas market.

Glass Garage Door Installation
Texas Overhead Door can show you exactly why glass garage doors can work for either your home or business.
We professionally install them, using highly-trained personnel that works efficiently to enhance the curb appeal being sought.

Texas Overhead Door has been around for more than three decades in the North Texas market and has established a strong legacy when it comes to garage door installations.

So whether you're considering the aesthetic appeal of a frosted glass garage door or want the energy savings and serenity that come with insulated glass garage doors, Texas Overhead Door is ready to work with you to make it happen!