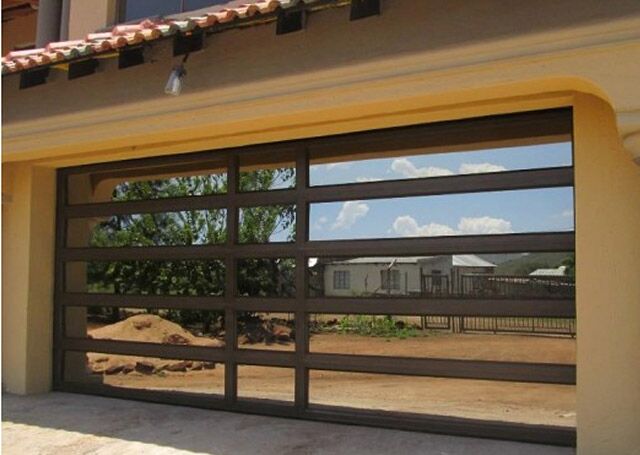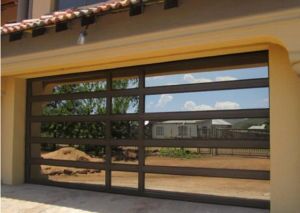 The choice of a garage door can be related to personal preference, the environment of a particular area or any host of other possibilities. Those choosing to schedule an aluminum garage doors installation often do it because of the overall value that they end up receiving over the course of its lifespan.
The Perfect Aluminum Garage Doors for Your Needs
Someone who may be on the fence about aluminum garage doors might be under the mistaken impression that there's not a lot of options when it comes to door aesthetics. They may assume that the aluminum garage door designs that they'll see represent a limited selection that lack any appeal.
Texas Overhead Doors has heard such concerns over the course of our time in this market, which is why the aluminum garage doors we have available are the byproduct of a partnership with Haas Doors. That ensures that quality will be the hallmark of every aluminum garage door installation that we perform.
Proof Of Durability
The Haas Insulated Aluminum 5000 is insulated to protect against the heavy rains and high winds that can engulf North Texas
That aluminum is corrosion-free, which offers a protective seal from pounding rainstorms
Different aluminum garage door designs that take into account different wind load requirements
A stucco exterior and paint finish that bolster the door even further
There are also four different panel options, two color possibilities in polar white and almond and 32 different options. These doors have a limited lifetime warranty, while warranties for the hardware will be for six years and the springs for three.
A Lightweight Heavyweight in Garage Doors
To get such sturdy doors in the past usually required the installation of prohibitively-heavy doors that took a toll on the parts used to do the lifting. In addition, the dangers posed from the sheer weight of those doors likely caused some to reconsider this choice. However, with aluminum, you get a lightweight option with that durability all part of the package.
The Experienced Selection
The fact that Texas Overhead Doors does the garage door installations, offers an even stronger selling point because of the legacy established over our more than three decades of service. Our professional installers are rigorously trained to quickly install all different types of garage doors, including aluminum.
The versatility we possess when it comes to installations, repairs or simple advice on your particular circumstances are the essence of customer service. To further protect your interests, Texas Overhead is fully insured, can usually provide same day service and has emergency service around the clock available.
If you've decided on an aluminum garage door installation, you deserve to have the peace of mind in knowing that the work being done to put it into operation is top quality. That's a certainty when the choice is Texas Overhead Door, with its stellar reputation when it comes to aluminum garage doors.
Contact us and schedule your appointment today!