With over 28 years in the business, Texas Overhead Door understands fully the demands that commercial industries place on their overhead doors. We've installed and repaired over tens of thousands of commercial and industrial doors, and therefore we can handle any project or challenge you have. We have offices near Fort Worth and in Houston with our Commercial Division extending service throughout Texas, Louisiana and Oklahoma.
The Best Commercial Overhead Doors in Dallas, Fort Worth & Houston
The commercial overhead doors and products we install and repair are performance and safety-tested; if the industrial doors you use were installed by Texas Overhead Door, you can rest assured they are durable, reliable, and backed by our top notch service and repair program. We offer a comprehensive selection of industrial and commercial doors, products, and accessories, including: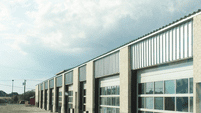 Rolling Steel Doors
Service Doors
Insulated Service Doors
Counter Shutters
Fire Doors (Fire Shutters)
Wind Loaded Service Doors
Grilles
Sectional Doors
Security Doors
Accordion Doors
Sound Doors
Storefront Security Doors
Home Security & Storm Doors
Pharmacy Doors
Security Cases
Specialty Doors
Bi-Folding Doors
Gates
Hangar Doors
Horizontal Sliding Doors
Hydraulic Doors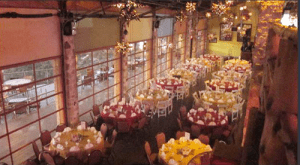 High Speed/Rapid Roll Doors
Dock Equipment
Dock Levelers
Edge-of-Dock Levelers
Safety Vehicle Restraints
Safety Products & Accessories
Door Motor/Operators
Preventative Maintenance Program
Comprehensive Commercial Overhead Door Services by Texas Overhead Door
Once you've installed the perfect industrial overhead door for your business, you really don't want to worry about technical difficulties or accidental damage slowing you down. While our overhead doors are the most reliable in the business, we back up our product with a comprehensive array of support services, including:
Our renowned Preventative Maintenance Program.
Thoroughly-trained, expert technicians who are available at a moment's notice.
We're fully-insured, so you can enjoy a worry-free installation and repair process.
We have offices in DFW and Houston. We service Texas, Louisiana & Oklahoma within our Commercial Division.
We stand proudly behind the products we offer and the services we perform. If you have a commercial door installation or repair job in the Houston, Dallas, or Fort Worth areas, contact us and let's get started!