Commercial Overhead Doors
San Antonio, TX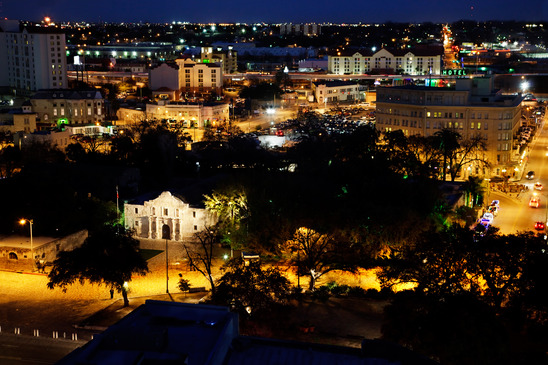 At the seat of Bexar County lies San Antonio, the 2nd largest city in Texas with a population of 1.3 million. Being only about 130 miles from the border of Mexico, it has the most "Tex-Mex" feel and cultural influence of the state's 4 big cities. Named after Saint Anthony of Padua, it is also home to a number of military bases, earning it the nickname "Military City USA". It is also home to the Alamo, the famous historical site known for its role in the Texas revolution.
With the large number of military bases, defense contractors and energy companies, San Antonio's economy remains strong and stable. But it's not just a base city, San Antonio is also a great vacation destination, loaded with historical sites, culture, and fun family activities. Visitors come year round to see the sites, enjoy the food and just have a good time.
Things to Do in San Antonio:
The Alamo
Sea World San Antonio
River Walk
San Antonio Spurs
Natural Bridge Caverns
The Tower of the Americas
Missions National Historical Park
Six Flags San Antonio
Cathedral of San Fernando
"The Best Commercial Overhead Doors in San Antonio!"
With San Antonio's richTexas heritage and thriving economy and tourist attractions, it's a great place for small businesses. But, as in any big city, shop owners have to be wary of robbery, especially after hours. That's why so many trust Texas Overhead Door for their rolling steel security door.
Deter Theft with a Overhead Steel Door
San Antonio has numerous shopping centers, from the La Cantera outdoor mall to the El Mercado market selling Mexican wares. When the lights go off, business owners rely on steel to keep their inventory safe. A rolling steel door, installed on the store front, can deter would-be thieves.
Even if you're not in one of the shopping hotspots, an unprotected storefront is an easy mark for criminals. Among common targets for small business theft are: pharmacies, shoe stores, jewelry stores and liquor stores. Smash-and-grab robberies are performed by petty thieves, not master cat burglars. A secure steel gate will make most criminals move on, keeping your inventory safe, and your business secure so you can sleep easy.
Texas Overhead Door can help keep your San Antonio shop secure after hours. We offer installation of new overhead doors including outdoor rolling steel doors and indoor steel security grills. We can custom build to fit your storefront or kiosk. We also provide service & repair on your existing overhead door.
We serve clients throughout Texas, including San Antonio. Contact us to learn how we can help protect your business. Call 800-715-8781 or request a quote online.