Residents in North Texas that have shutters in place to protect against weather concerns and the threat of crime know what value they bring. The problem that can occur when repair work needs to be done in this area is one that isn't recommended for someone who simply fancies themselves as a fix-it type of person.
Contact us for all Security Shutter Repairs!
Versatility is Important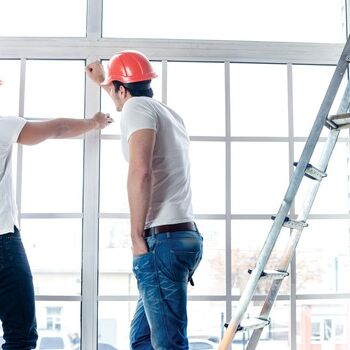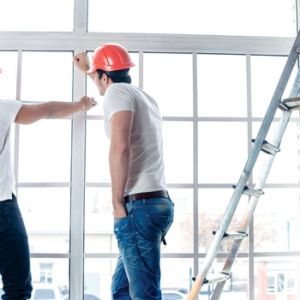 The reason is that with so many different makes and models of Storm & Security Shutters, it can be a complicated process to not only repair the shutters but find also find the necessary parts for such work. In the that case, this can become especially problematic for a brand that no longer exists or no longer offers a particular model.
Such delays in completing such work can leave a home vulnerable to the high winds that strike the Lone Star State on a regular basis. Either that, or criminals that have no problem violating the sanctity of someone's home will have another potential target in their sights.
Depending on the type of shutter being used, the professionals at Texas Overhead Door have the capability to perform any quality repair needed. That sort of flexibility can be invaluable, since shutters may be manual in nature, have a remote component to them or be motorized.
Pricing Concerns
Slat repair is also something that happens more often for those with vinyl and plastic shutters, with repairs being handled quickly and relatively inexpensively. Those made from wood may be more costly, but the good thing about contacting Texas Overhead for any repair is that the price will be one that's competitive with other companies.
That price becomes more of a value because of the company's 100 percent Customer Service Guarantee. That means that the repair performed will be done right the first time, negating the need for any returns. That can be especially important during certain times of year when high winds that may reach hurricane-force come calling.
Easy Availability and Plenty of Experience
Additional benefits that come with choosing Texas Overhead to handle shutter repairs may not be immediately apparent. Yet because issues can develop at an inopportune time of day or on weekends, it's helpful to know that one call can provide emergency repair service at any time of the day or night.
The level of training those Texas Overhead professionals have undergone becomes readily apparent when they arrive for a repair. Having extensive experience in this particular segment of the market, they're able to offer a quick diagnosis of the problem and offer a fair and accurate repair estimate.
Once they obtain the go-ahead from a customer, they get to work fixing the problem. That helps get everything back to normal as quickly as possible and avoid the specter of being unprotected in one form or another.
A mistake that far too many people make is simply putting off repairs in order to avoid either the cost involved or the hassle of contacting a company such as Texas Overhead. Too often, when that phone call is made, it occurs either right before an impending major storm or in the aftermath of one. A crime that takes place within a home can also serve as the impetus to make contact.
A Solid Option
Texas Overhead Door has been in business since 1986 and knows that shutter repair is important to those who value both their safety and security. Going with experience is always the best option in any cases of repair and a strong endorsement from the local Better Business Bureau helps bolster that case, making the choice becomes even clearer. Contact us to make sure that your shutter repair is done right.
Texas Overhead Door not only provides high quality storm and security shutter repair to businesses and residents alike, but we also specialize in Storm & Security Shutter Installation and Storm & Security Shutter Replacement services.