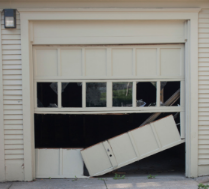 Is it dangerous to install your own garage door parts? The team here at Texas Overhead Door want to make sure you know the risks associated with garage door installation.
New Garage Door Installation
When it comes to self-installing garage doors, it can be more complicated and dangerous than it is worth. A new garage door installation requires special tools to install it properly. Garage doors have many related parts that have to be compatible with one another. Something as small as a hinge being out of place can cause the entire door to not function properly, which in return will cost you more money for repairs.