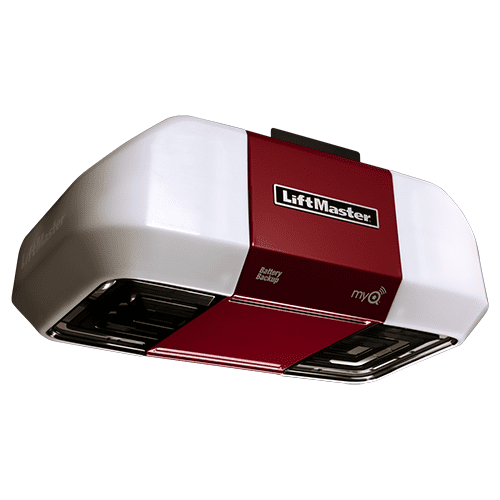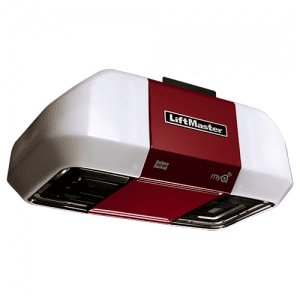 1 in 15 garages may lack the latest safety features or may not operate properly, which is why Texas Overhead Door recommends only the best in the industry – Garage Door Openers from LiftMaster.
All of our models offer:
the ultimate in safety and security features
a variety of horsepower levels
drive systems for all types of homes applications
To further ensure our customers' safety, we offer annual garage door opener tune-ups to assess your needs and keep you safe!
Get the Best Garage Door Openers From Texas Overhead Door
LiftMaster garage door openers offer more selection, more performance, and more durability than any other opener on the market.
LiftMaster has manufactured garage door openers for 50 years with a safety record that ranks as one of the best in the industry. We recommend that pre-1993 openers be replaced with units utilizing photosensors, the updated technology will ensure the utmost in safety for your home and family.
Why LiftMaster Garage Door Openers are the Best
Bet you've seen LiftMaster in one of the following advertisements: NY Times, Wall Street Journal and USA Today, Good Housekeeping Magazine, Martha Stewart, HGTV and Monday Night Football. We believe LiftMaster deserves all the credit it gets – we find it to be one of the most dependable brands we've ever recommended! Here are a few of the reasons why we recommend the LiftMaster belt-drive opener so highly:
LiftMaster 8550 motors and belts carry a Lifetime Warranty on the belt and motor
Belt-drives are whisper quiet and energy efficient
TOUGH motors that WORK in HARSH conditions
Power outage? Not able to leave your garage? Our Battery Backup system will eliminate these possibilities. Call us for all the details.
Safeguard Your Home With MyQ Technology
If you invest in a garage door opener from Texas Overhead Door, you'll also be safeguarding your home with the most innovative, up-to-date Door Access System – with MyQ Technology- which uses your smartphone to open your garage door, a few features include:
Monitor and control your garage door from anywhere via smartphone, tablet or computer with the most innovative Door Access System
LiftMaster 8165 Chain-drives are now MyQ capable
Receive emails or text alerts if your garage door has been opened or is open longer than expected.
Turn on lights before you get home.
If you're interested in learning more about our garage door openers, the LiftMaster brand, or would like to hear more about the benefits of MyQ Technology, contact us and we'll be happy to help. Texas Overhead Doors proudly services and repairs LiftMaster garage door openers!