We stock the best accordion style doors at Texas Overhead Door. You don't have to worry about accordion doors that jam or look unsightly if you use our product and installation services.
Accordion Style Doors, Also Known As Sight Control Doors
Our sight control doors provide our customers with economical space separation at an affordable price. Sight control doors are ideal for separating kitchen and serving areas or closing off storage from work areas. Other environments that could benefit from our sight control doors include: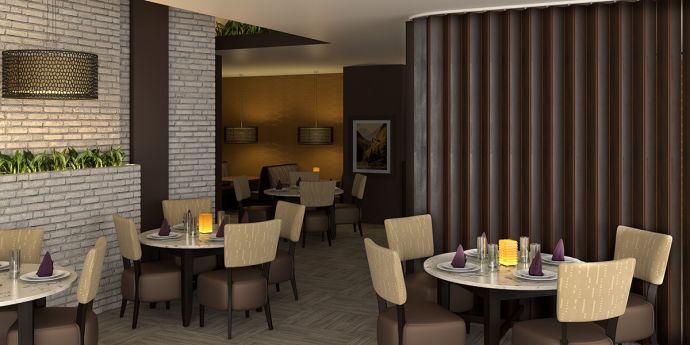 Religious Facilities
Educational Facilities
Government Facilities
Community Centers
Health Care Facilities
Hotel Multifunctional Rooms
Our accordion doors have all sorts of creative applications, from schools that need more classrooms by dividing rooms in half to a museum that needs to block off an area for development.
High Quality Custom Accordion Doors and Track System
Easy push/pull manual operation controlled by heavy duty aluminum tracking allow for a surprisingly smooth level of operation. Our doors span from just under 4' high to 18' high with virtually any width. Other features of our custom accordion doors include: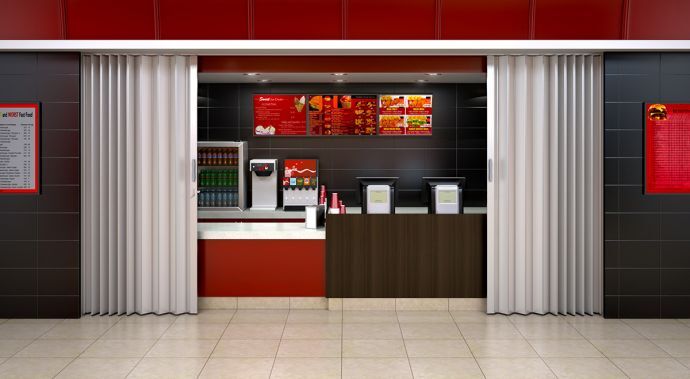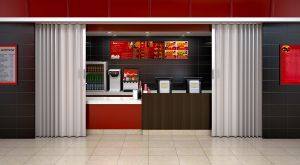 Pocket door made of 12 gauge steel with vinyl finish to match post.
Stock vinyl finishes available in Almond, Driftwood and Cream
Single and Bi-Parting Doors available.
Key-locking – optional.
Vinyl-finish on both sides of door – optional.
Curved track- optional.
Texas Overhead Door's Fire Control Accordion Doors
Our fire control doors are for openings requiring emergency code compliant egress. Upon activation of an alarm system or smoke detector, this type of door will automatically close, preventing the spread of fire & smoke. We also offer an optional mode, available for security as well as fire protection. Our Fire Doors come with the features:
Single and bi-parting doors
Optional glass viewing area
Smoke & fire seals for added protection
Heavy-duty – 5.5lbs per square foot when fully closed
Multiple sizes – just under 4' up to 22' high with maximum 1,600 square foot
There are plenty of useful applications for this type of door. Safety should always be considered in living and working spaces, and fire control doors are a huge benefit to your fire precautions. Applications include:
Hotel & Conference Centers
Sports Arenas
Medical & Educational Facilities
Elevator Lobbies
Wide Exits
Fire Rated Corridors
Atriums
Openings with a radius or a curve
We Also Offer Wooden Accordion Doors
When your application needs a warmer, more inviting aesthetic than an industrial or commercial accordion door, our wooden custom accordion doors are beautiful as well as functional. Custom-made to your specifications, we can help you find just the right door for your space. Crafted from natural hardwood veneers for home or office use, our wooden accordion doors are perfect for when ease of maintenance, durability, and beauty is needed. Here's a sampling of applications to consider: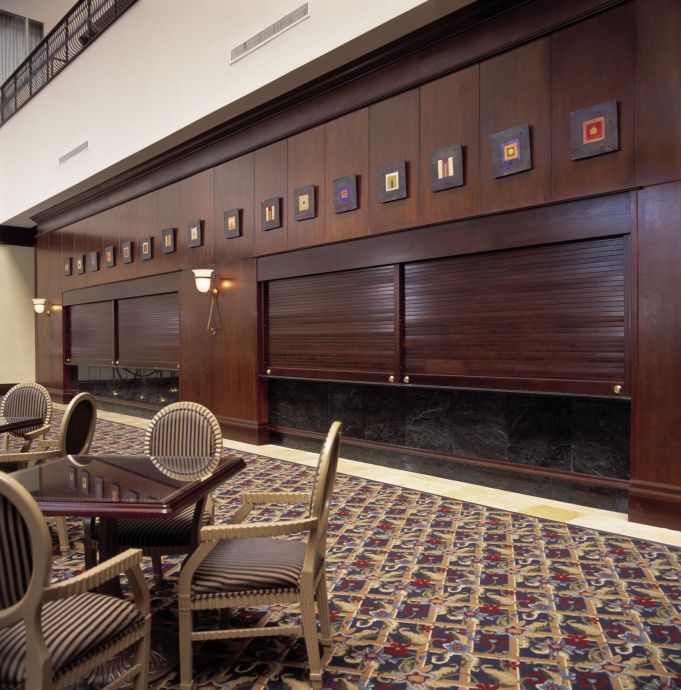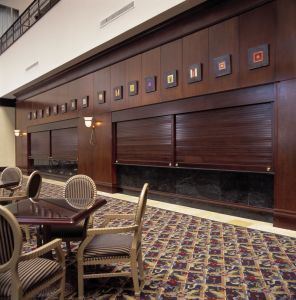 Creating a bonus room in an attic
Country Club separating the high-noise bar area from restaurant patrons
Cost effectively converting a larger office area into 2 spaces
Protecting your valuable possessions from the everyday use
If you're needing an industrial accordion style door for your workspace, or if you need a beautiful wooden custom accordion door for your home or office, contact Texas Overhead Door and we'll design and install the perfect doors for your space!
Our Commercial Accordion Door Services
We provide the following commercial accordion door services to businesses across the state of Texas, Oklahoma, and Louisiana:
If you have any questions about the applications, customization options, or installation and repair services of our accordion door specialties, contact us! We're ready to help you out, whether it's finding the perfect accordion doors for your business, your home, repairing a door causing you problems, or anything in between.