Residential Garage Door Repair in Arlington, TX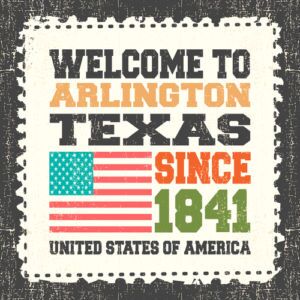 Those with a home in Arlington or anywhere in North Texas often have the benefit of being able to take advantage of a garage that comes along with the home. This is an area that can offer shade for your vehicles during the blazing summer months or keep it dry during times of inclement weather.
At some point, the residential garage doors on that structure will either be in need of repair or even replacement. When such fixes are on tap, the most logical consideration when it comes to the garage door repair Arlington residents can trust is to contact us at Texas Overhead Door. That's because our Arlington garage door repair has a strong legacy behind every job that we perform.
Staying Safe is Important
The type of garage door repair Arlington residents may need can widely vary, though one overriding facet of such repairs is always evident. That relates to the potential dangers of trying to attempt any Arlington garage door repair on your own, a decision that can have serious and sometimes tragic consequences.
Not all residential garage doors are created equal, with different designs and components making up the variety of options available. However, things like tightly-wound springs are always part of this package. What may seem like an easy DIY fix on the part of the typical Arlington homeowner can end up instead delivering a lethal impact, making any such cost-free fixes something that should quickly be forgotten.
Additional Concerns
Other would-be handyman repairs might involve the tracks that allow a garage door to go up and down. A simple misalignment is something that can be addressed with a quick repair from a Texas Overhead professional and is something that should be taken care of in quick fashion. That's due to the simple fact that ignoring the issue will only make things worse and add up to a bigger repair bill.
Another potential problem isn't necessarily a potential danger, but can render the door useless because the sensors that control its movement are out of alignment. Knowing how to address this type of concern is an easy process for a professional technician from Texas Overhead, which helps expedite the speed with which any repair is handled.
Keeping Things in Check
The costs of the type of garage door repair Arlington residents usually need can often be reduced by having regular maintenance procedures performed on the door. Texas Overhead offers these and provides knowledgeable staff that can not only help answer your questions but provide tips on how to get the most from your door.
Value and Experience
That attention to customer relations is one reason why Texas Overhead Door is in its fourth decade of operation for Arlington garage door repair. We know how to install, maintain and replace residential garage doors and want to make sure you get the full value of your investment. So make sure to contact us when issues surface.