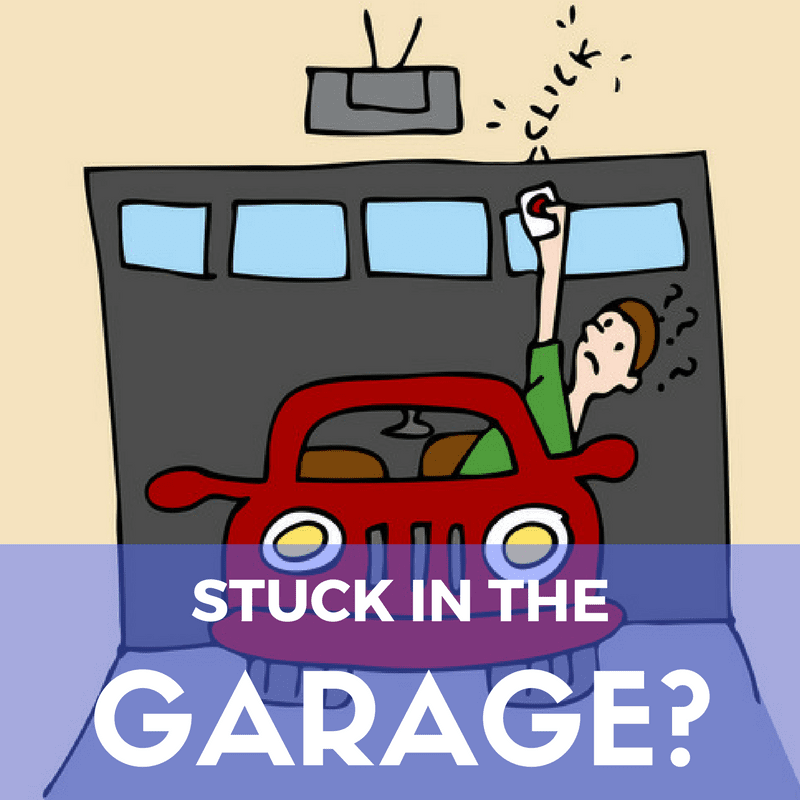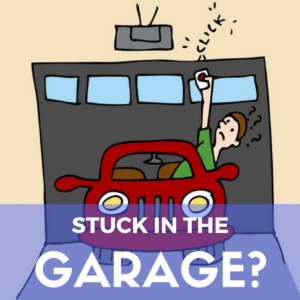 Automatic garage door openers are just one of the many ways in which technology has simplified our lives. Still, like most other electronics, garage door openers obviously require power in order to operate, which means they won't do you any good during a power outage. Luckily, all garage doors are built with a backup mechanism that ensures you can still get your car in and out of the garage when the power goes out.
There are plenty of situations where you'll need to hire a garage door repair company, but a power outage isn't one of them. People had to open their garage doors by hand for decades until garage door openers were invented, and that's exactly what you'll need to do whenever the power goes out. However, before you can manually open a garage door, you'll first need to disengage the door from the automatic opener.
Disconnecting the Automatic Garage Door Opener
All garage doors feature a built-in safety latch that allows the door to be opened manually. This latch or bypass trigger is generally a red safety cord located on the center rail just in front of the motor. When this cord is pulled, it disconnects the door from the automatic opener so that you can manually open and close it.
If your garage door has a simple safety latch, all you'll need to do is pull this to release the door—making sure to pull the cord back towards the motor to prevent it from getting tangled up in the rail. However, some automatic openers feature a locking mechanism for added security, which will first need to be unlocked before you can release the door.
Safety is a Priority
The cord on most garage door openers is quite short, which means you will likely need a ladder to reach it. However, if your garage door is open when the power goes out, you'll want to be extra careful when pulling the safety latch. There's really nothing to be worried about if your garage door is properly maintained and in working order, as it should stay open until you pull it down by hand.
Nonetheless, there is a chance that the door could come slamming down as soon as you release the trigger. This means you want to make sure that you don't get your fingers or any other body parts in the way and that you keep the area under the door clear just in case. It's also a good idea to have someone help you by holding the garage door rope when you release the trigger. This way, they can hopefully catch the door before it slams shut as this could damage the door.
Safety is always extremely important when dealing with garage doors. The doors themselves can be quite heavy and are under extreme amounts of tension. A properly working opener is designed to handle this tension with no problems. However, if the door won't open after disconnecting the release, you should immediately call a repair expert instead of trying to fix things yourself. Otherwise, you could end up causing serious damage to the door and also putting your health and life at potentially great risk.
What to Do When the Power Comes Back On
The same step that was used to manually open a garage door can be used once the power comes back on. All you'll need to do is pull down on the safety cord again, and then gently lift the door up until you feel or hear it click back in place. In some cases, you may also be able to re-engage the automatic motor simply by pressing the open button on the keypad.
If you're unable to get the automatic opener to reconnect or the door still won't work once the power comes back on, you'll then need to call a garage door repair company to inspect the motor. There is a small chance that turning the electricity back on created a strong enough power surge to damage the motor, in which case you'll need to either continue opening the door manually or have the motor repaired or replaced.
Don't Hesitate to Call for Help
There is no need to panic when the power goes out, as you should still easily be able to open and close your garage door manually. However, should your garage door fail to work for any other reason, you'll want to seek professional help. At Texas Overhead Door, we offer garage door repair in Fort Worth and will do whatever it takes to ensure your automatic garage door works safely and efficiently. Contact us for assistance today.