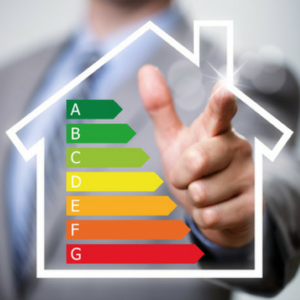 Saving money on fixed costs can help free up those funds for better uses. That's the case when it comes to home energy concerns, which is why having an energy efficient garage at your disposal can help make that effort so much easier. Listed below are 10 tips on getting the most for your money when it comes to energy usage:
Upgraded Windows
While the windows you currently have as part of your garage might seem to be working just fine, they might be allowing air leaks, which can end up costing you money. Having windows that are energy-efficient is one way to avoid this problem.
Avoiding a Mess
Clutter can cost you when it comes to trying to save energy. That's because it can create a situation where one section or side of a garage is attracting more heat or is colder than usual. Either way, attaining balance is the goal, which organization can help deliver.
Adding Solar Panels
The heat from the Texas sun can be brutal during the summer, but placing solar panels on the roof of the garage can actually turn that into a financial benefit. In addition, that makes the garage itself a much more comfortable place.
Keeping Garage Door Sensors Clean
Garage door sensors work in tandem with garage door openers, which means that their value is diminished when things like dirt obscure the signals between the sensors on each side. In addition, garage door openers might not work or might require an increased level of energy if they are blocked in some manner.
Lighting Changes
A simple lighting shift to LED lighting can make a tremendous amount of difference in your monthly electric bill. That's because it uses a fraction of the traditional light bulbs.
Insulating the Garage Door and Walls
If you're not in the market for a new insulted garage door, it makes sense to purchase an insulation kit for these areas. The walls can be especially vulnerable to heat and cold, which means that maintaining comfort will cost you if you lack insulation in these areas.
Insulating Light Switches and Outlets
Using foam gaskets in this area can make sure that any small cracks that can allow heat or cold to enter are blocked. More importantly, they can block the dangerous prospect of carbon monoxide from seeping into a home.
Break Out the Caulking Gun
Another area that's negatively affected when it comes to energy costs is the small area between the garage walls and the floor. A simple application of caulk to these areas makes sure that you have an energy efficient garage.
Check the Floor
One hidden problem or one that gets overlooked for garage owners is when cracks develop on the garage floor. That opens up the possibility of heat or cold air coming through, which means sealing such areas is vital to saving money.
Proper Door Sealing
Many garages are attached to a home, so if the door frame lacks weather stripping or a draft stopper at the bottom, home heat can escape. Once again, you'll pay extra and get little value.
Choosing Right
Texas Overhead Door can assist you when fashioning an energy efficient garage. Regardless of whether the problem involves things like garage door openers, annoying gaps along the walls or garage doors sensors, we're prepared to make things right. Contact us today to make sure that you hold on to your hard-earned money an only pay for the energy you use.