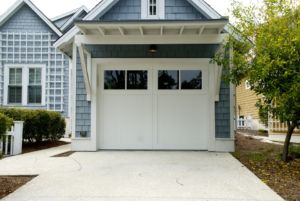 Garages have been getting all the attention lately. Most people are starting to see them as an extension of the home rather than just a place where they keep their cars.
As far as the exterior design of your home is concerned, the garage door style is usually the first thing that people will see. They significantly contribute to your homes curb appeal. Innovations and technology have contributed to the rise of new garage door styles in 2017.
If you intend to upgrade the look of your garage door, here are a few garage door trends you should consider.
Wooden doors
After disappearing for quite some time, wooden garage have made a comeback. These types of garage doors tend to give your home that warm and homey look, and with the right maintenance, they can last for many years. You can go for the classic wood garage door, which has still not lost its flair, or combine it with glass options to maintain the modern garage door look while still staying faithful to the timeless wooden look.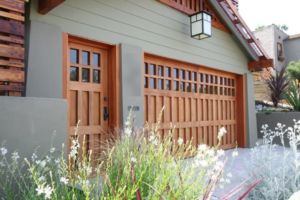 Bold colors
The color of the garage door can completely change the exterior look of your home. In 2017, people moved away from neutral colors and are embracing deep, bold colors. But choosing a bright color is simply not enough. You have to make sure that the color of the garage door matches or at least complements your home's color palette. You can use the same color as the rest of the house but not the same accent colors.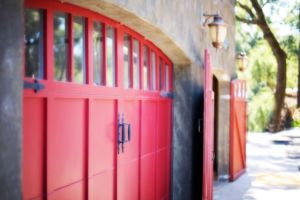 Screen door garage
If you do most of your work in the garage, you may find that most of the time the door is open rather than closed. Although keeping the door open brings in fresh air, it also exposes you to debris, bugs and neighborhood pests.
As it turns out, you can finally have your cake and eat it, too. You can bring fresh air into the garage but still keep the pests away by installing a screen door. It is a fully retractable garage door that works together with your existing door. The screen can have an option for a passage door where you can enter and leave without retracting the entire thing.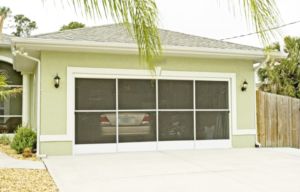 Fiberglass doors
If you're looking for types of garage doors to add warmth and ambiance to your home with minimal maintenance needs, you should try fiberglass doors. Fiberglass doors are designed to capture the detail and beauty of wood without the regular maintenance that wooden garage doors demand. If you're seeking for strong garage doors that are also lightweight, you should settle for this option. Another advantage to these doors is their low cost.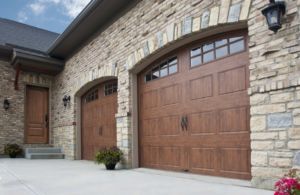 Bigger garage doors
In 2017, bigger is certainly better. People prefer larger garage doors as they provide a more spacious feel. Larger doors will serve you well if you want more flexibility in your garage. The large windows are gaining popularity, too. They help to create a more open and airy look by letting in more light into the garage.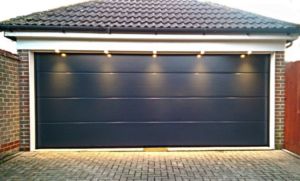 Glass garage doors
One of the most popular garage door trends is glass garage doors. Multiple glass windows are being incorporated into other types of garage doors including wood and aluminum. One particular style that has gained massive popularity in 2017 is the frosted glass garage door. The glass windows let in more light and will come in handy if you often work in your garage.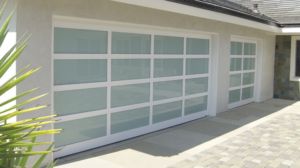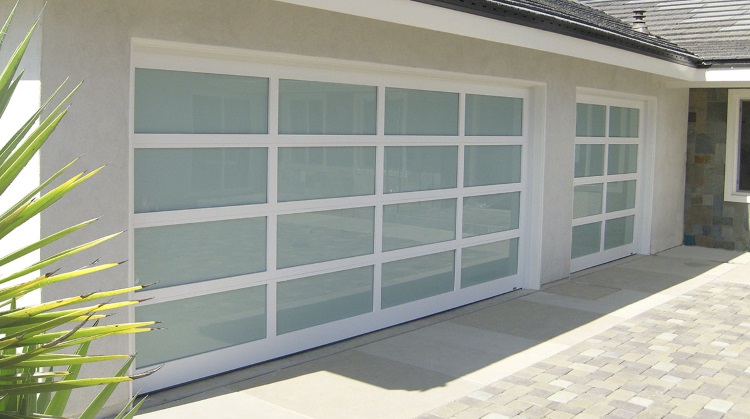 In conclusion
Your garage door contributes to your home's exterior look. Many garage door styles have emerged in 2017. Don't be left behind. While there are things to consider when getting a new garage door, updating the look of your garage door with Texas Overhead Door will accentuate the look and feel of your home sweet home.
One Response to "6 Garage Door Styles And Types in 2017"