In the contemporary world, the idea of a homeowner needing a garage that houses two cars has become almost standard.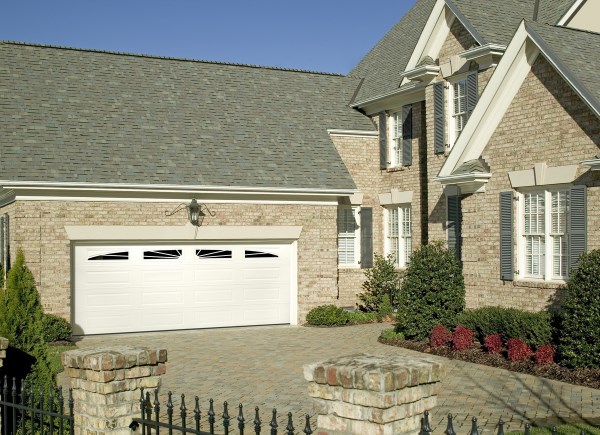 After all, many homes have both parents working or include older children who also need a vehicle to get to school or elsewhere.
It makes sense to more closely consider the value of investing in a quality double garage door.
An Investment Worth Making
Taking this approach can actually help increase the value of your home. The beauty of a 2 car garage door offers some great curb appeal for anyone that happens to be driving or walking through your neighborhood. If you decide to sell your home, this sort of investment can actually be built into the eventual selling price!
In some circumstances, it may make more sense to have a double wide garage door, which offers the same amount of protection for vehicles, but doesn't involve the need for two separate openers. It also avoids incidentals like a wall that will separate the two sides, something that doesn't necessarily have to be part of a garage but tends to be a traditional aspect of such structures.
Keeping Energy Costs in Check
Any 2 car garage door that's properly maintained helps enhance the overall value of a home on a monthly basis. That's because the energy bills that arrive after a double garage door installation takes place on a structure that's connected to that home tend to be lower. The chief reason stems from the simple fact that only a portion of the garage is subjected to the elements, which could be hot or cold weather.
For the hot weather periods, that type of door helps avoid taxing your air conditioning unit, while cold weather stretches that arrive for those with double garage doors can help keep a tighter lid on heating concerns. If you already have double garage doors, these climate issues can end up taking a toll on the aesthetics of those doors.
While a double wide garage door also offers the opportunity to save on those energy bills due to the insulation within the doors, such value can often be diminished if the level of frequency in opening them allows for more heat to enter during the torrid summer months or additional cold air to come in during the winter.
Expanding The Possibilities
Yet the idea of a double garage door is something that works even for a family that has only a single vehicle to park inside. While the intended use of a garage usually pertains to having a place to protect your cars, there's noting that prevents you or someone that might be thinking of purchasing your home from using one side of the garage for other purposes.
For example, storage considerations can come into play, making the garage a perfect landing spot for items that won't fit elsewhere. If you have only one vehicle, that space will otherwise go to waste, especially for those that might need a new room installed, but simply don't have the funds to pay for such an investment.
The aforementioned curb appeal of these doors are overlooked when selling a home, with inside garnering much of that focus. Yet considering it's one of the first things a potential buyer sees, making sure that it blends into the surrounding landscape is vital to getting the best price.
The Realities
Double wide garage doors work for specific situations, but if your family's activities are like most, the opening and closing doors can end up being a frequent occurrence over the course of a day. With a double garage door, you can keep a portion of the garage protected.
Texas Overhead Door offer 2 car garage door or double wide garage door installation and has been in Texas for more than three decades! Contact us if double doors sound right.