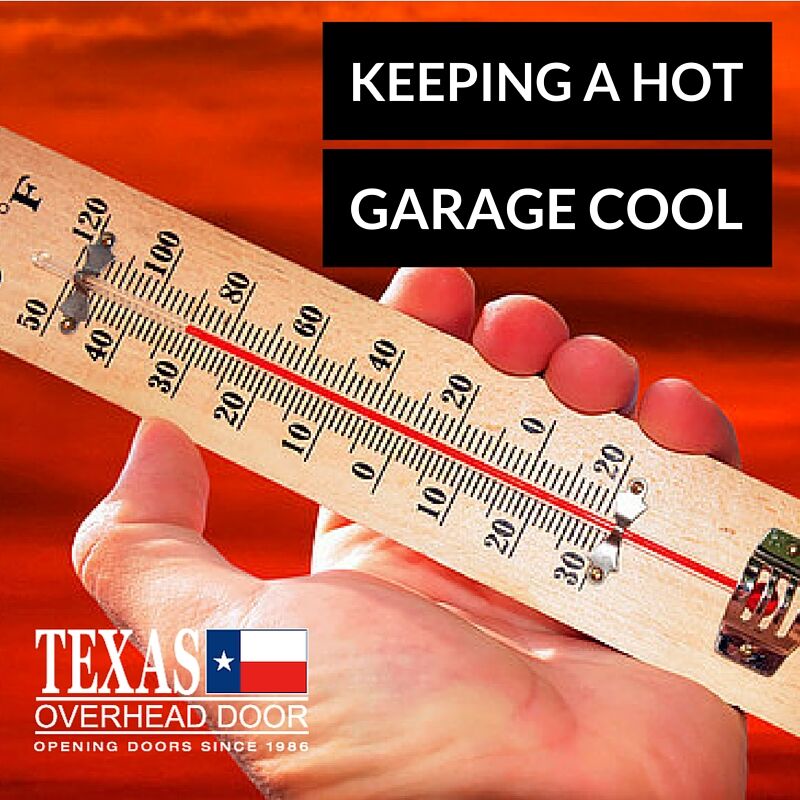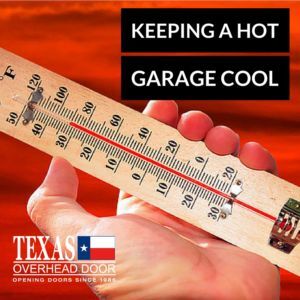 When it comes to the dog days of summer, few places seem to be hotter than the vast Texas landscape. Keeping cool is vital to enjoying all that the Lone Star State has to offer both residents and visitors.
For those with residences, having a garage means constantly looking for cool areas while in there. The problem is that most activity within a garage during this period takes place during daytime, the hottest part of the day. So the question then becomes which method is the best option in these circumstances?
Regular garage maintenance can keep things in good working order, while any garage door repair handles issues that have either been neglected or reached a point where a DIY project involves some dangers best left to the professionals.
Light Colors
Still, some simple easy steps can at least tamp down a portion of the heat. For example, painting the garage door either white or a lighter color will make a major difference when it comes to absorbing heat. It's estimated that only 20 to 30 percent of the sun's heat will be absorbed by a white garage door. In contrast, a dark color (especially black) will end up sending approximately 85 percent of that heat into the garage.
Exhaust Fans
Another way to deal with the issue can be handled during the course of any garage maintenance or any garage door repair that's needed. That's when a garage exhaust fan can be installed that will help increase the ventilation capabilities, circulating the air and causing a drop in the humidity. It can also eliminate the chance of condensation developing.
Perhaps even more important than its ability to limit the heat inside, a garage exhaust fan will also quickly get rid of potentially toxic fumes and other dangerous odors. These could result in cases of nausea or worse.
Insulation is the Best Option
Yet when looking at all of the potential options in this area, it becomes apparent that having a garage properly insulated will help alleviate a great deal of the problem involving heat. By the same token, it will also work wonders with opposite end of the thermometer when the temperature dips due to its protective cover.
The reason that insulation is such an important component for keeping things cool is that the above considerations get wasted without it. For example, the cool air that finds its way through an exhaust fan or the use of a dehumidifier or air conditioner will only result in that cool air going back out into the torrid climate.
One of the most important aspects when it comes to garage door insulation is what's known as the R-value of the door. The higher the R-value means the higher heat resistance it offers. When it comes to the scorching hot summers that are part of living in this area, that number for the insulation should be as high as possible.
Generally, those looking for have this handled have an option between using insulation made of polystyrene and polyurethane, with the latter option being the better choice. That's simply because of the level of insulation that it ends up providing.
The Best Option Around
Whether that insulation is part of a new door being installed or is part of a garage door repair job, you want to have experienced personnel handling the job. That means contacting Texas Overhead Door, which has been around since 1986 and handles all facets related to garage doors. We also know our way around garage maintenance, so make sure to contact us when you're looking to stay cool in your garage.