New glass garage doors provide for an undeniably striking substitute for both commercial and home use. The design of the garage doors is aesthetically able to make any home or business appear pleasantly spacious and unique, allowing natural light to come into the building. Despite the location of a home or place of business, new glass garage doors ward cold weather out while keeping the perfect balance of warm and cool air during the summer months.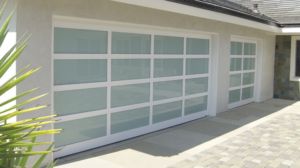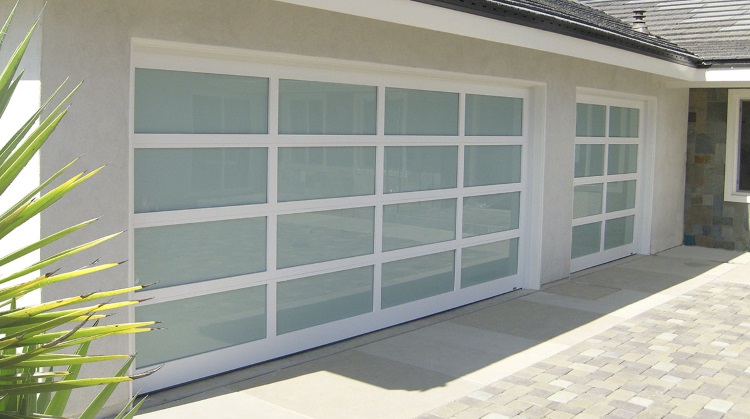 Not only are transparent garage doors used in Dallas Texas residential areas, they also serve as a fantastic addition to any restaurant. Having new glass garage doors installed in a restaurant opens up the building, allowing for natural light to enter and gives a superb view of the outdoor surrounds to the customers. Patrons will be drawn to the charm of the restaurant, as a result of the beautiful and alluring outside view. During the warm months customers can dine at the outside tables while catching the views of the outside and showcasing the activity inside. Newly installed glass garage doors are more inviting, whilst giving the building a modern appearance.
Advantages of Glass Garage Doors
New glass garage doors boast a surplus of advantages: Such benefits include a modern, contemporary look; the flow of natural light is enabled; outside and scenic views are drastically enhanced; various types of glass, color schemes and frames are available; and doors can be used as an interior wall or partition.
Contemporary Feel
Glass garage doors certainly have a contemporary or industrial appeal to them. A new glass garage door will tactfully complement and modernize the design of your home.
Light and View
full-view glass garage door sections are hallmarked by clean and sleek lines. If you're inside the garage, natural light floods inward. If you're on the inside looking out, scenic views are visually enhanced.
Increased Privacy
If you happen to prefer less sunlight but at the same time added privacy, then you can opt for frosted and tinted panels as an option as well.
Interior/Exterior Wall
Just as glass garage doors are being used for the home, they're also being utilized as a partition or 'moving wall' especially in commercial settings like restaurants and bars.
New glass garage doors are one of the best ways to modernize the look of your home. So despite your home's architecture or design style, there are new and exciting glass garage door designs available for you to choose from. Contact us today to find out more information on our new glass garage doors in Dallas Texas.
One Response to "New Garage Glass Doors – Dallas/FT.Worth"