Considering A New Garage Door?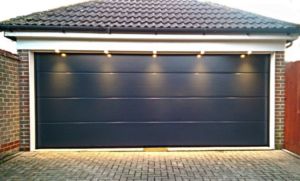 As spring starts to roll in and the temperature starts to get warmer, you may want to do some updates to your home. Giving your home a fresh splash of curb appeal can help in many different ways. To do this plant flowers, clean your yard up, and add different features. One of the best ways to do something to your home that allows you to have multiple benefits is to replace your old garage door. You will be amazed at how well your home will look with a new garage door. A garage door will also help decrease energy costs, minimize safety risks, minimize security risks, and add value to your home.
Increasing your Home's Value
Getting a new garage door installation can help to increase your home value. Buyers will be more attracted to the home with a great sense of curb appeal. Old garage doors can make a house look dingy and not functional. When a person sees this, they will let know that they will have to spend extra money to replace the garage doors, and this may be something that they are unwilling to do. Replacing your garage doors for new ones will encourage people to look at your property and potentially place an offer when you wish to sell.
Improving Security and Safety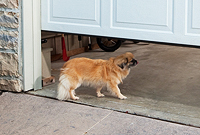 Old garage doors may malfunction which may cause issues with safety. For example, you may be bringing in your car in the garage and the door suddenly closes due to a malfunction. This can damage your vehicle and even cause injury. Getting another garage door will help to ensure that the door is installed properly and that all safety measures are in place. As garage doors ages, it may be easier for someone who wishes to break into your home to be able to gain access. With the new garage door, you can access all of the security features to ensure that no one is able to break into your home through the garage door. Getting Residential garage door installation will help you to protect both your home and your family.
New Garage Doors are Efficient
We live in a world that is constantly being changed by the weather and in some places we are experiencing extreme weather temperatures. You want to do everything you can to conserve your energy in your home to lower your energy costs. Getting a Residential garage door installation will help you to lower your energy costs. The new garage doors are made with state-of-the-art materials that help to keep the cold air out of your home. This allows your home to become more energy efficient. In addition to keeping your energy costs low, these garage doors reduce noise and have lower operational vibrations than any other garage door out there.
Getting a new garage door installation can help you to add value to your home, promote the safety, increase your curb appeal, and security of your home and save money on your energy cost. Consider updating your garage door this spring. Questions? Contact us.
2 Responses to "New Garage Door – Spring 2019 – Ft. Worth Texas"